"In art and dream may you proceed with abandon. In life may you proceed with balance..."
- Patti Smith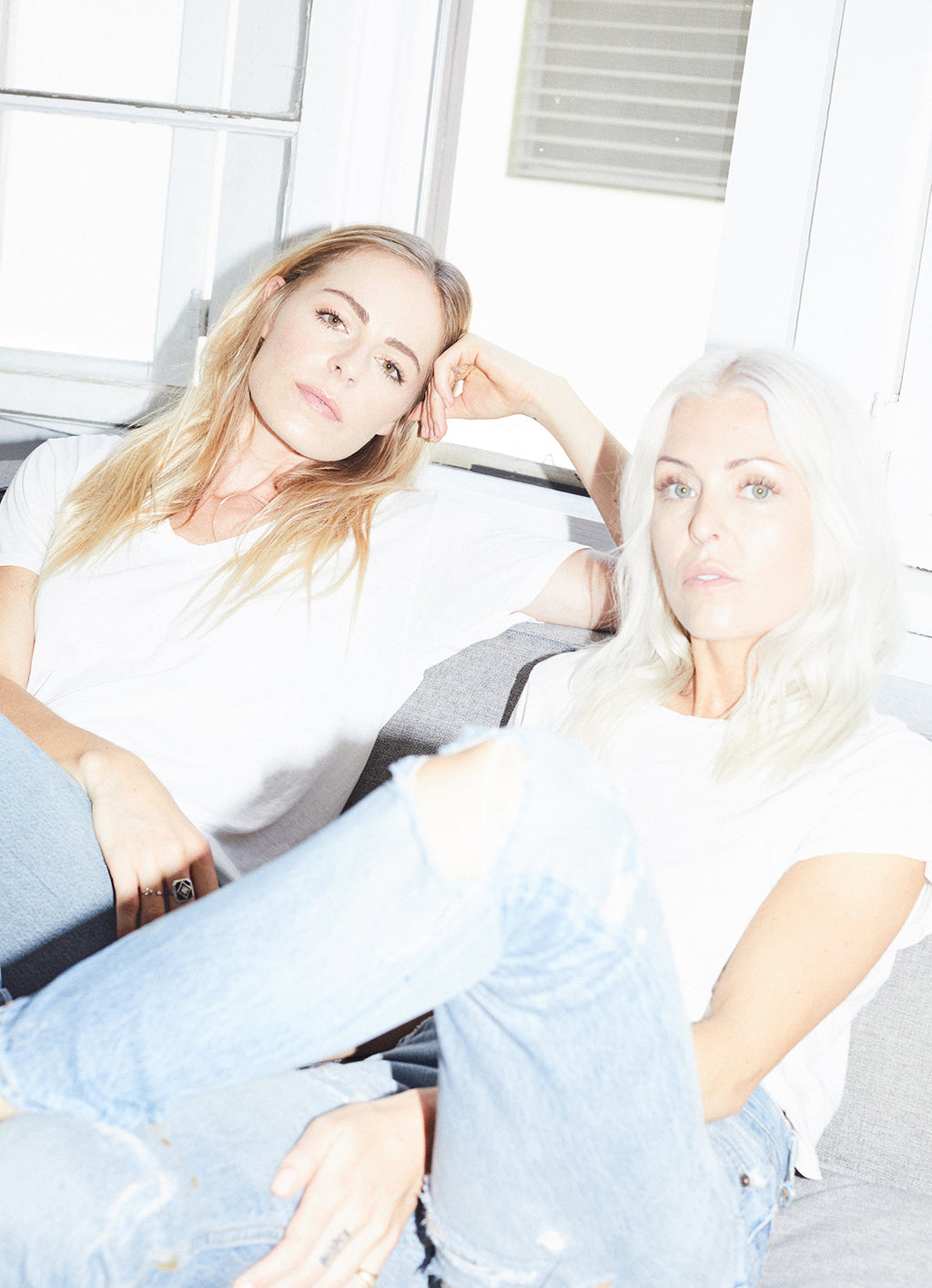 WHEN CO-FOUNDERS JESSICA TAYLOR MEAD AND ELIZABETH THOMAS JAMES MET IN A FOOTWEAR DESIGN CLASS, THE CONNECTION WAS KISMET.
A common ground of global consciousness and personal styling – vintage Levis and well-loved boots – were catalysts for ushering in a new perspective on ethical luxury in their shoe brand, Taylor + Thomas. The female-founded line emerges in an industry as forward-thinking as it is old world – dominated by male makers and practices out of sync with shifting priorities of thoughtfulness, sustainability, and innovation. Taylor + Thomas bridges conscious consumption with elevated taste, a brand driven by a responsibility to the health of our planet and the people and animals who inhabit it, today and for generations to come.
Launched in 2018 with a curated capsule of signature styles that every woman should have in her wardrobe, the point of view is clear – stand for something better, and stop to appreciate the beauty in every detail. Sustainable materials – sourced from Italy and Japan – are interwoven with meticulous design details expertly handcrafted by skilled artisans. Each stitch and silhouette pays homage to generations of craftsmanship, while simultaneously pushing the construct of "modern luxury" itself.
JESSICA TAYLOR MEAD
Mead's creative journey began among a family of artists, inspiring her to explore art and fashion design from an early age. Her passion for design led her to Los Angeles' Otis College of Art and Design as well as Central Saint Martin's College of Art and Design in London where she received her degrees studying Womenswear. Prior to launching Taylor + Thomas, Mead spent many years working at the helm of concept design for Joie, Current Elliott and Equipment. Mead's time at Dutch LLC gave her an extensive knowledge of the design world, but also opened her eyes to the need for the fashion industry to adopt more sustainable practices.
In pursuit of connecting more closely with the luxury consumer whose journey she'd shaped for so many brands, Mead returned to Otis College to study footwear design, a pivot that would not only hone her own categorical skills, but connect her to a sister in business and beyond.
ELIZABETH THOMAS JAMES
James migrated to the world of fashion through channels that have always driven and inspired its creators: fine art, music, and photography.
Producing and executive producing video content for Concord Music Group, James' tenure led her to cross paths with legends including James Taylor, Carole King and Paul Simon. When her years in the business no longer met deep-rooted creative needs and environmental concerns, she wrote a new chapter. In attending the Otis College of Art and Design, James reignited earlier days of unbridled inspiration in creating, while also meeting her sister in business. Unsurprisingly, undercurrents of 70s rebellion, self-actualization, and freedom of expression are personified with brand muses like Patti Smith, Debbie Harry and Jane Birkin.
The co-founder marries her passion for the environment with high design in Taylor + Thomas, and was honored to be named a fellow in the 2020 Tory Burch Foundation Fellowship Program.